Sarah Jane Morris | 'Me and Mrs Jones' closed many doors for me, as people in the press were worried I was a glamorous lesbian coming out of the closet.
Posted On 13 Φεβρουαρίου, 2015
---
Yet I had heard this voice from the late 80's but I did not know that who it was. From the big hit "Don't leave me this way" by the band of The Communards and later on by her collaboration with the Greek band of C:Real on the song "Visions of you". I remember her appearances on Greek TV shows and I always believed that Sarah Jane Morris is not afraid to be outspoken. Eventually this was not a lie.
With the occasion of the release of her very unique, latest album "Bloody Rain" I thought this is a good opportunity to meet her personally. Moreover this album didn't manage to leave me indifferent either and right then I realized that this voice must still obtain its former glory. It's not random that she's considered to be one of the best voices in the world. I wanted to be discreet with my questions but Sarah Jane was again disarmingly honest! Thank you for everything Sarah Jane…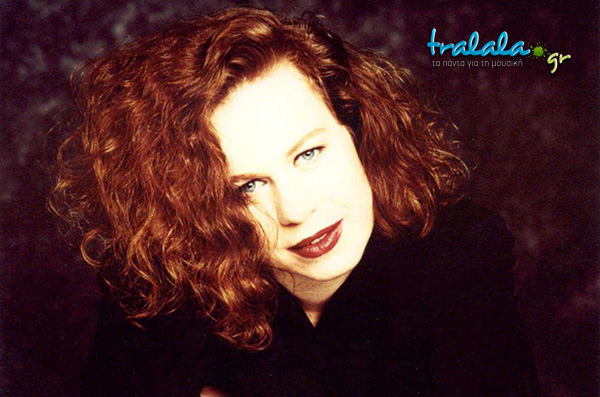 Sarah Jane Morris welcome to tralala.gr. What are you up to lately (musically speaking)?
I am promoting an album called Bloody Rain which I consider to be my best body of work. I am recording an album with the virtuoso guitarists Antonio Forcione of voice and guitar called 'Compared to What' and I am writing the next album with Tony Remy which we hope to be a Blues album.
You have a son, Otis Coulter, who followed your footsteps in music. Do you ever collaborate musically?
Otis is studying music in London now. He's a songwriter and he's studying singing, accordion and piano. He's also touring with me participating in the Blood Rain Choir. We always sing together "I shall be released"!
In your personal website, your latest album "Bloody Rain" is described as "an ambitious new collection of love-songs, tributes, warnings and protests". The truth is that the political content of the album is in places is very outspoken. Are you aiming for political change?
I think there needs to be political change. In Greece today you have voted for change, maybe we will learn from that. In the UK the three party politics is outdated and all the parties are hanging round the centre. I grew up a socialist and find there is no particular party that represents me.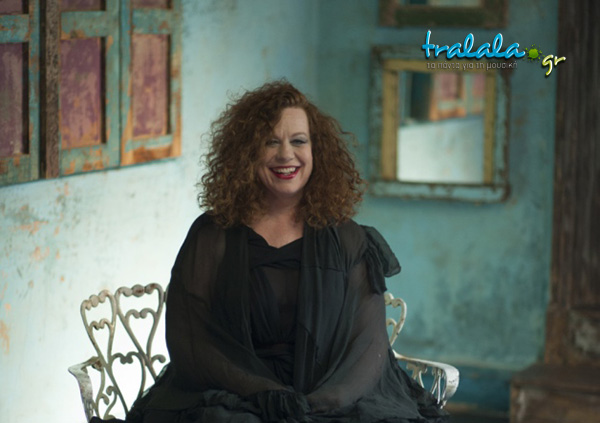 In addition it is devoted to the people of Africa, and the music of that continent and brings together a stunningly diverse group of performers.  How did this idea occur for this album?
We didn't have an idea to make an album influenced by African music but somehow everything that Tony Remy and I wrote was leaning in that direction.
If the songs aren't musically influenced by Africa then lyrically they are.
We recorded the album 'LIVE' and had wonderful special guests with Keziah Jones from Nigeria, Eska from Zimbabwe, The Soweto Gospel Choir and Adam Glasser from South Africa, Seckou Keita from Senegal, Avishai Cohen from Israel, Pee Wee Ellis , Courtney Pine and many others. It's an album we are very proud of.
Which of the songs included on this album stand out for you the most and why?
One of my favorite songs is 'Comfort They Have None' as the music is wonderfully seductive yet the lyrics are about a heart breaking situation to do with child soldiers. The song is dedicated to the stolen Nigerian girls. I also love the song 'Wild Flowers', written about my disfucntional childhood and dedicated to my wonderful mother who died of Leukemia a month after the album was released. I am happy with all the songs through.
Going through the tracklist of "Bloody Rain" I met the title "No Beyonce" why did you pick that specific name up for this song?
'No Beyonce' is a catchy title. It's a song about an Honour Killing which took place in a city in England that has a large Asian population. It's about a girl who had been brought up in Bradford, with an English education, but was being forced into an arranged marriage. The girl was murdered by her father, for shaming the family, for refusing to marry someone they had chosen. It's a situation that happens all over the world.
Is "Bloody Rain" indeed the best album of your life?
Yes 'Bloody Rain' is the best album of my career so far.
Which are your musical influences?
I've been influenced by so much over my 35 year career but in the early days I listened to Sly and The Family Stone, Captain Beefheart, Frank Zappa, Gladys Knight, Janis Joplin, Joni Mitchell, Leonard Cohen, Marvyn Gaye, early Stevie Wonder ( up until "Secret Life of Plants").
You began your career by participating in bands like The Republic, Happy End and The Communards. Which of these eras is your favorite?
I particularly loved singing with The Republic and The Happy End as each concert was like a party. Everyone in the audience had something in common with you. With both bands we dealt with politics of the time. In The Republic our first single was anti the Falklands war called 'Don't Believe It's In Your Interest'.
With the Happy End we co-wrote the anthem for the Miners Strike called 'Coal Not Dole'. The 80's was a great time to be involved in an artistic career as there was so much to rebel against. Thatcher was the enemy!
You have also studied Brechtian theatre in Stratford-on-Avon, where film stars like Rupert Everett and Kristen Scott-Thomas were your contemporaries and then you explored your more theatrical side on plays like "There's Nothing Quite Like Money" and "The Threepenny Opera". How difficult is it to be a part for such projects?
I studied Brechtian Theatre in Stratford upon Avon when I was 17 and 18 and it spoke to me. It was my first introduction to socialist politics. I went on to a leading London drama school called Central School of Speech and Drama where fellow students were Kristin Scott Thomas and Rupert Everett and Julian Sands and French and Saunders. My father was in prison at the time so I was a troubled teenager feeling like an outsider. Brecht's work was about alienation. I understood all about that. I had a lead in a TV series called 'Thin Air' which was a 5 part series. I played a radio journalist who was investigating the corrupt development of the docklands. I was murdered and the series was about who murdered me. I played 'Lucy Lockett' in 'The Beggars Opera' and was nominated for best supporting actress by The Evening Standard. I love being involved with theatre and good text. I like the challenge of playing someone else.. I am a better singer than I am an actress though as I have more experience as a singer.
But if you had to choose only one between theater and music what would it be?
Music would be my choice.
Have you ever visited our country?
I have not only visited your wonderful country but have had many hits there. In 1992 and 1993 I had hits in Greece with ' Missing You' and ' Never Gonna Give You Up' and in 1997 I had another hit on a track called 'Visions of You' which was a dance hit. I have performed In Athens and Thessaloniki on several occasions and on several TV shows there like "Ciao ANT1". I was signed to Virgin Greece and Sony Greece over the years. I have holidayed in Zante and Hydra and love Greek food.
What do you like more about our country or is there something about Greece or Greek people that made you a special impression?
Greek people are passionate and friendly and remind me of Italians in their enthusiasm and confidence and both countries have amazing, important histories. It's a beautiful place and I know how hard a time Greece has had in the last few years. My heart goes out to all those struggling to survive!
Since you mentioned it earlier, among your collaborations we distinguish the one with the Greek band of C:Real for the song "Visions of you" back in 1997. How did this collaboration occur in the first place and what do you remember more vividly about it?
I was approached by C Real to guest on the track 'Visions of You' and I also made a video for this. I remember the occasion as a good one and really liked the track and the collaboration.
"Visions of you" as well as one of your first smash-hits "Don't leave me this way" with The Communards were two dance singles which don't remind us your musical style. Do you like experimenting with different musical genres?
Yes I like experimenting with different musical genres I never stay in one place musically speaking. I love to collaborate with others.
Apart from C:Real you have collaborated with a lot of different and interesting artists in the past like The Eurythmics, Jimmy Somerville, Paul Weller, Simply Red and others. Which was the collaboration that stands out for you the most and why?
My duet with Jimmy Somerville and The Communards is the collaboration that stands out the most for me as it opened so many doors. Having a Number One all over the world is a door opener. It was a great fun period and important for many reasons. We were fighting for Gay Rights which is still something I am fighting for. With growing Homophobia in 2015, it's still just as important.
Are there any songs by other artists that you wish you would have performed them first?
Difficult question. There are so many beautiful songs I'd love to cover one day, but I don't think 'I wish I'd done that first'. If a song is really good it can be covered by so many, in so many different ways. You should never cover a song unless you have something to say with it though.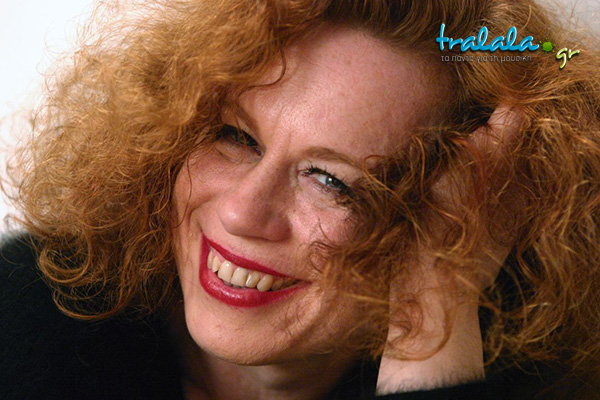 All these years, and among so many songs that you have released there must be a few that have stigmatized your life. Do you want to tell us which these are?
'Me and Mrs Jones' closed many doors for me, as people in the press were worried I was a glamorous lesbian coming out of the closet. It was a hit in other countries and no one questioned that, it was really just the UK that had the problem.
What is the best advice you have received either from show business or from your home environment?
I've learnt to stay true to who I am and not sell out. I love music more and more and I love my musicians who are my musical family. I've learnt over the years that less is more. I know how lucky I am to make a career with something I love with a passion. I am one of the lucky ones.
Can a record company support an artist nowadays?
The music business has changed so much. I run my own label Fallen Angel records and I support myself. I'm too out of touch with the record companies around at the moment to know how they operate. I'm glad I went out on my own.
What are your next business plans?
My plan is to promote Bloody Rain around the world and hope that the songs find their true home where they can do good.
I'm always writing and planning new projects. I'm hungry for it all still which is a good thing.
Like I said I'm one of the lucky ones, that manages to make a living doing that which I LOVE.
Ms.Sarah Jane Morris thank you so much for this interview and we hope to see you live in our country soon!
Thank you too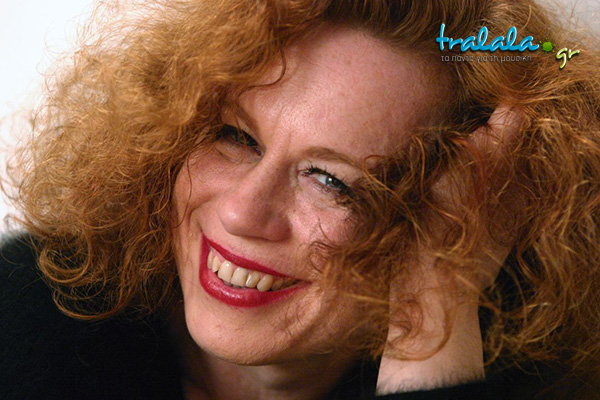 Special Thanks: Juliet Matthews and Elektra Limniou
---
Διαβάστε επίσης