Interview | Sarah Cracknell: "Soundwise my new album is pretty different to the musical style of Saint Etienne".
---
From the well-known success "Nothing can stop us" to "Pale Movie" and from the smash-hit "He's on the phone" to "Tell me why (The riddle)" with Paul Van Dyk, Saint Etienne have covered discographically more than two decades with their exceptional melancholic indie pop music. Sarah Cracknell's voice has accompanied me on a lot of my road-trips and so when I heard the news that she is going to release her second solo album, I did not lose any time and thought that from searching for more details about this work here and there it would be best to approach her and let her tell us her news herself.
I am pleased to present to you one of the most beloved names of the British pop scene in an exclusive interview to tralala.gr… Ladies and gentlemen, please welcome Sarah Cracknell of Saint Etienne!
Hello Sarah and welcome to tralala.gr
Hi Theodore. Nice to meet you.
Lately you've been working on some new material which will be released soon as your second full-length album with the title "Red Kite". What should we expect from this album?
Well it's full of real instruments. There's no program on it, it's kind of influenced very much by the area where I live in which I'm surrounded by fields, trees and woodland. I think it kind of rubbed off on me and I just felt this real need to do something where there was a lot of space to singing. Lyric-wise it's really similar to the kind of way that we write Saint Etienne songs, it's not autobiographical at all it's about kind of imaginary people and imaginary places and I mean sometimes you put a little bit of autobiographical stuff in there but it's very hidden by other characters. It's quite cinematic.
Why did you choose this title for your album? What does "Red kite" mean to you?
It means two things. I think for me one is, I love kites I like watching a kite flying and especially a red one that wouldn't pretty amazing but also where I live there are a lot of these big birds of prey and they're really massive things. There are loads of them and they're called "red kites" so it has a double meaning for me.
Is "Red Kite" going to be any different from the musical style of Saint Etienne?
There are a lot of similarities but it's also very different. Similarities are that we love melancholy as a kind of emotion we're really into the melody. We would always have melody, it's really important to us and the fact that it's quite cinematic lyrically but soundwise it's similar to something that we haven't done so much. So soundwise generally it's pretty different.
Are there any songs in this album that stand out for you?
I change from week to week you know how you do. I do really like "Underneath the stars" a lot. I wrote that with my nephew and he's a grown up nephew he is twenty three or something. I wrote it with him and it was after I read a book about Pattie Boyd who was married to George Harrison and then Eric Clapton. I read her autobiography and it kind of inspired me to write this song anyway.
Are there any collaborations with other artists on "Red kite"?
Yeah I have Nicky Wire from the Manic Street Preachers singing on "Nothing left to talk about". He's just the most lovely lovely man. He's full of charm and he's gorgeous I love him to pieces and then also I have The Rails on another song called "Take the silver". We recorded this song and then I just thought that there was something missing in the chorus and then I immediately thought of them and that they would know how to handle it and they would know what to do.
Besides your new album, should we expect also a tour from you or any other occasional live performances?
Well in the U.K. I'm doing a small tour handful of days in June same week with the "Red Kite" release here, so around June 16th for a few days and then in kind of small intimate venues and then later in the air I'll be doing more in the U.K. I mean if anyone wants to put me in Greece, feel free.
How about Saint Etienne? Are there any plans on releasing new material with the band soon?
We've been talking… sort of muttering really, about doing another album next year. No concrete plans but I reckon we will. So it will probably come out next year or the year after. Maybe there will be something coming out in 2017.
In 1994 Kylie Minogue covered Saint Etienne's smash hit "Nothing can stop us" and was released as a b-side track on her single "Confide in me". How did you felt about that?
Oh great! I loved it and I went to the studio when she was doing all her vocals. She was so nice but she was quite insecure about doing the spoken part in it and she said "Oh you do it" and I said "No it's your recording you should do it". She wanted me to show her what I've done and stuff and she was lovely she was really really good as well with the singing part. She did it so quickly. Well she's great. I love Kylie.
https://www.youtube.com/watch?v=bSuxnF8dOPU
Are there any songs by other artists that you would like to cover in the future?
There are probably tons really! There's a song I want to do which I'm going to do live actually by Nanci Griffith called "Yarrington Town".
During your career with Saint Etienne and as solo singer you have collaborated with a lot of other big names in the music industry. Which was the most memorable one for you and why?
I think I loved doing all the Étienne Daho stuff. He's French and he had a massive hit called "Weekend à Rome" and we turned it into "He's on the phone". Then he had a big hit with a sing I had on my first solo record called "Ready or not" and he called it "Le premier jour" and he had a massive hit in France. It was number one for weeks and weeks so I was very excited about that. I loved working with Étienne and as a person he's a very good friend so I loved this collaboration a lot.
Are there any other artists that you would like to collaborate with in the future?
I nearly collaborated once with Victoria Bergsman and we nearly get there all the time so we're definitely going to do it sometime in the future! We keep talking about it and it hasn't quite happened yet but I'm sure we will.
When creating a new album or new material in general, I suppose there should be some really intense moments. To what extent would you say you are condescending with your partners?
Well we're very much in harmony. Actually while doing this record there were people living in my house. I'm referring to the people who were producing it and engineering it and musicians were staying in my house so we all gone really well!
At the same time you are a wife, a mother and an artist. Your daily life is full of surprises, right?
Yeah. It is a bit like juggling but what I try and do, I think about the next hurdle rather than thinking too far ahead because when I think too far ahead I start to panic. Tomorrow I'm going to fly to Glasgow and I'm doing three Gigs there that have to do it with a film called "How We Used to live" which is a Saint Etienne involved film because we do the soundtrack to the film. So tomorrow that's what I'm doing for a few days and then I come back and then I start rehearsing for my dates but I'll think about that when I get back. I mean if I think too much about it I will get really overwhelmed.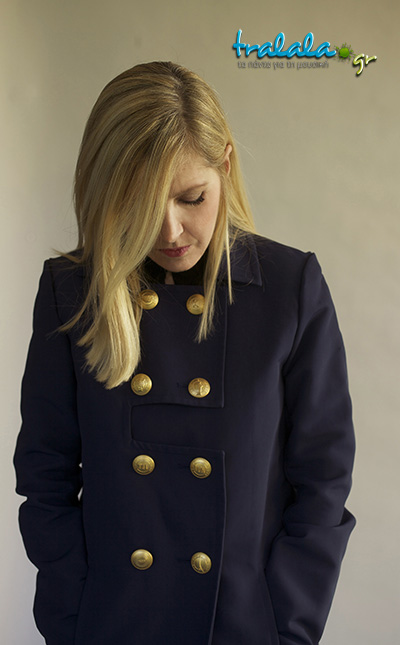 Could you imagine yourself doing something different? Do you like to experiment?
I thought of that recently and sometimes I worry about it a lot because I think I'm really not qualified to do anything else apart from singing so it was quite scary when things started to change a lot with people downloading music for free. It's one of those things that happens and it's progress and I wouldn't want to stop progress. But I did sort of think "oh my God what am I going to do?" So I just can't do anything else this is what I do really and I can't think of anything else.
What's your favorite kind of music? Which are your first musical choices when you are alone?
I do tend to listen to oldest stuff from the past that I love like Laura Nyro and Kiki Dee and Kate Bush, Beach Boys and then sometimes I just get really into some new modern sound that's on the radio like an Alex Adair song which I absolutely love it's called "Make me feel better" and that's just genius and I'll just play it over and over again or I watch the video because the video is amazing. I mean it really depends what mood I'm in.
To what extend have your personal musical tastes, influenced your music?
A lot. I think all three of us, me, Bob and Pete are influenced by our musical tastes. And we try and we try to be aware of what's going on currently at the best we can and sometimes we were more successful than other times. I think both Bob and Pete are particularly good at that. I'm the one slightly lagging behind but I get there in the end.
According to you, what is the right recipe to create a big hit?
I think it has a lot to do with really good little melodies whether they're vocal melodies or whether it's just an instrument playing something. I love melancholy and that bittersweet feeling. I think that's really important for a good pop record.
Do you keep in touch with your fans?
I don't personally reply to things or write to people but Bob and Pete have Twitter accounts we have a Facebook page. We also have a Saint Etienne website and we often make C.D.'s and vinyl singles especially for the fan club so anyone that is in the fan club they get extra Saint Etienne stuff for free, including Valentine's cards. 
What are your thoughts and feelings the very first moments when you get on the stage for a performance?
It depends. If it's something that I'm really used to doing then I really enjoy looking at the audience and try to get them to react or dance. But sometimes if it's a new thing it can be pretty scary.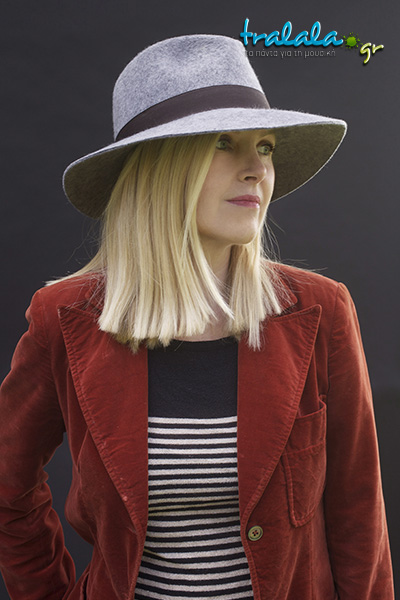 You have visited Greece several times for live performances. What do you recall from the Greek audience?
They were always really good! They're always dancing and they always and seem really appreciative. That's good!
What's your opinion about our country?
I've spent a lot of time as a kid coming to Greece, in the Greek islands and also in Athens so I've always felt very comfortable there and like I said the people have been really nice to us as a band. There's also a very nice climate comparing to where I live. I've been looking out the window all this time and it keeps purring with rain and the wind is coming sideways. It's absolutely horrible out there.
As a mother how do the socio-political changes around the globe affect you?
It's logical that you do worry about your children's future. I am always trying to make them as aware as possible of what's going on but you know how kids are, like they're slightly self-centered and they're like "Yeah well, I'll be fine" it's just the way they are.
What are your next business plans?
I think another Saint Etienne record is the next thing. This year is going to be concentrated on my stuff. And then next year I think we're going to start thinking what to do for another Saint Etienne record.
Sarah thank you so much for your time.
Thank you too. It was very nice talking to you.
Sarah Cracknell's new album titled 'Red Kite', will be released on June 15 via Cherry Red Records.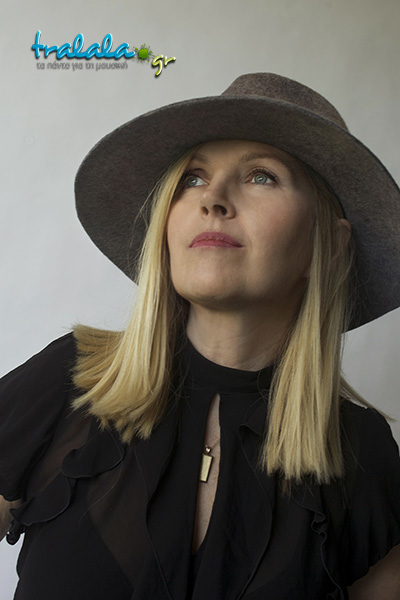 Interview: Thodoris Kolliopoulos
Questionnaire: Elektra Limniou
Special Thanks to Matthew Ingham and Elektra Limniou.
---
Διαβάστε επίσης