Interview | Robin Bengtsson: "I have been in Greece several times and I am going to Crete after my Summer Tour!"
Posted On 7 Απριλίου, 2017
---
The charming Robin Bengtsson from Sweden sings "I Can't Go On" and is a huge favorite for this year's Eurovision Song Contest. 
The representative of the Scandinavian country which has won the contest six times in total, was crowned the winner of Melodifestivalen 2017, on his second attempt -after coming 5th last year-. The 26-year-old singer introduced himself to the audience through his participation in the Swedish Idol in 2008, where he was placed third. Since then he maintains an upward trend, regarding his career the highlight of which is expected to happen this year. It's up to him to continue his country's great tradition in the contest, succeeding one more great placing in the most popular singing competition in the world, the Eurovision Song Contest!
Robin Bengtsson gladly accepted our invitation and gave us an exclusive interview one month before we have the chance to enjoy him on Kiyv's stage. 
Read below everything that he revealed to Athanasia Vogiari and tralala.gr…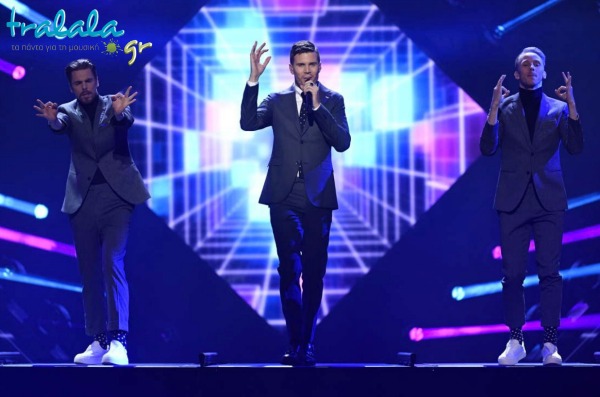 Hello, Robin! Welcome to tralala.gr, it's our pleasure to have you here. What have you been up to lately?
Hey! It's been really busy days since I won Melodifestivalen. We are already planning on our trip to Kiyv and a promo tour in Europe! I also had a day off to just enjoy the moment and let the news sink in. I can't believe I'm going to represent Sweden in Kiev.
It's been some weeks since you won the 2017 edition of Melodifestivalen with your song "I can't go on". What are your feelings now? 
I think I answered that in the first question! (laughs) All I can say is that I'm really excited about going to Kiyv and meeing all the Eurovision fans and the other contestants. I can't wait!
This was your second attempt to represent Sweden in Eurovision. In your opinion, why was the result different this year?
I think this year's song was better and the staging was cool and really suited the song perfectly. It's a really fun and exciting performance to do and I think that joy really shines through.
The international juries from eleven countries ranked your song first among the others in Melodifestivalen's final. How does this make you feel?
It made me happy of course, hopefully it means that Europe will like my song! I try not get my hopes up too much about the result. I'm just gonna enjoy every moment of this great experience.
Sweden is one of the most successful countries in the history of the contest and this year it's up to you to continue this great tradition. Are you anxious about this?
Not really, I'm just gonna do my best and see how far my song and performance can go! Every year is different.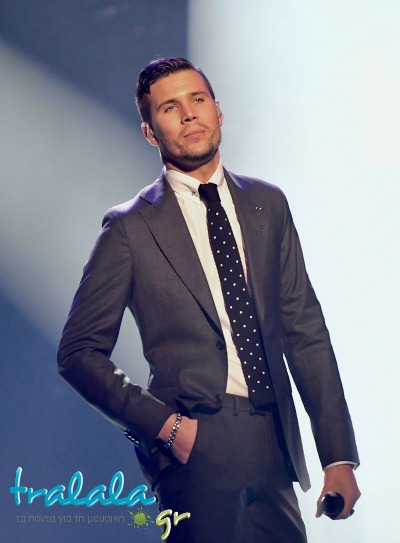 Will your stage presence change for Kiyv? Both the audience and the juries loved the treadmills, are you going to keep them?
The treadmills stays of course, we also love them!!
Have you listened to any other entries from this year's contest? Do you have any favorites?
Yes I've heard a few of them now. I really liked the guy from Portugal, he sings straight from the heart.
Regardless of the final result, what do you think that you will gain throughout this tremendous experience?
Hopefully some new fans in Europe, and a lot of new friends. It's gonna be a memory for life, no matter the results!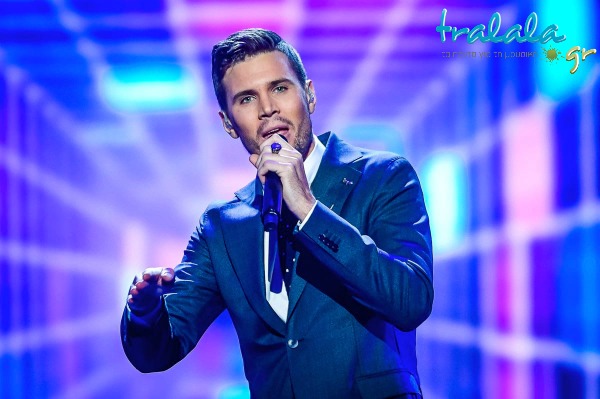 And last but not least, have you ever been in Greece? Do you know anything in particular for our country?
I've been there several times and I'm going to Crete after my summer tour. I have friends who are from Greece and they have a lovely apartment in Chania!
Thank you very much for your time, see you in Kiyv! Good Luck!
Thank You! See you!
Interview – Supervision: Athanasia Vogiari
---
Διαβάστε επίσης