Interview | Bird Radio: "Politically I'm very frustrated at the moment"
Posted On 9 Ιουλίου, 2015
---
When I heard that it was a catalyst to draw my attention once again. Although he's still in his early discographical steps, he doesn't seek commercialism and he continues his work just like he use to and nowadays this requires guts! Intensely politicized and with fiery opinions he agreed to talk through skype and to give me an interview referring to all of the above! And since today is his birthday, tralala.gr wishes him through this interview always to have health and creativity!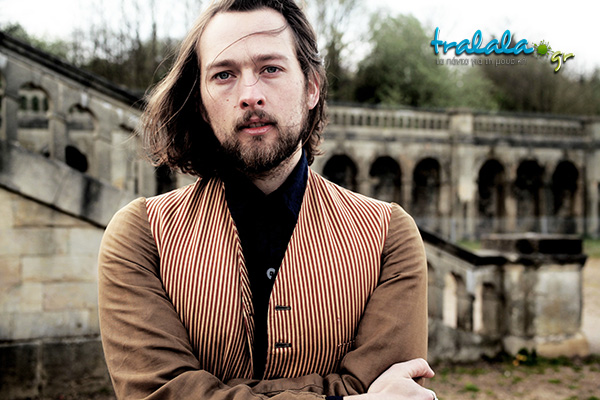 Hello Bird Radio and welcome to tralala.gr. What have you been up to lately?
At the moment I'm preparing to give a concert for my new album "Oh Happy England" which just finished and it is a collection of poems of this Victorian British poet, Walter de la Mare, and so it means that every morning I'm waking up and I'm running through the whole show. I'm performing just on my own at the moment and then I'll meet with the band and we'll be performing together for the concerts. So everyday I'm rehearsing, practicing and making sure I have all the words of the poems perfect. I'm also spending a lot of time just writing to people, spreading the word about this project really and I balance that with my other work which is teaching in university!
Wow, that's great I didn't know that you were teaching in the university that must be really fascinating!
It's a lot of fun teaching in the university. You know why I love it so much? Because it means that I'm always challenged to be very present with things that are going on around now, so I can make sure that I'm able to communicate and talk about "now" in the present from all angles with music, and from political points of view and the role of music in society where I live and other societies and different cultures. It's really interesting and I make sure that I stay well researched. Also students teach you so much!
Why did you choose this title for your album? Is it a part of Walter de la Mare's poems?
It was one of the earliest poems that I set for this album "Oh happy England" and it was written in 1918 just after the 1st World War had ended. It's a very sad poem about the dust after the war and coming to terms with what had just happened and what would come next. I find it a very moving poem. I have to confess that it's a very difficult question for me because I tend to work in a very intuitive way and I think that this title tries to be as direct as it possibly can. It's really a question although I didn't put a question mark at the end and the process for me of making this album has been about asking lots of questions about what is the difference between this incredible mind who is someone who is celebrating the imagination, he writes a lot about the child-like imagination and of honesty and responding not in a cynical way and the war which has a conflict in this way. It's extremely terrifying, upsetting and difficult to comprehend. I think that he was really troubled, as am I, about what will come and what the war means and how he responded to that in his poem.
How do you interpret his response?
I think he talks about the land as a mother, as a place from where we come from and I don't think it's not so specific about British identity. It's about coming from a land and wanting to have permission in order to be able to be content with our land. The title is a desire for some kind of peace and some kind of harmonious dialogue with the land in which we live. It's important to me that that's not misinterpreted as being something which is patriotic or that I'm distinguishing England from any other places. From what I understand Walter de la Mare, was always celebrating life and without all of this boundaries and distinctions like "this is England and this is another country". It's a kind of sad title so "Oh Happy England" really means "is England happy at the moment?"
I get the feeling that politically you are very frustrated at the moment. Do I sense right?
Yes. Politically I'm very frustrated at the moment and it's a big issue for me. I have that same attitude towards exactly Walter de la Mare's point of view which was to celebrate creativity, productivity and positivity really and that the government at the moment is removing resources that are needed in order to support people, children, education than to support freedom of thought, which would be a positive intention towards this place that we live in right now.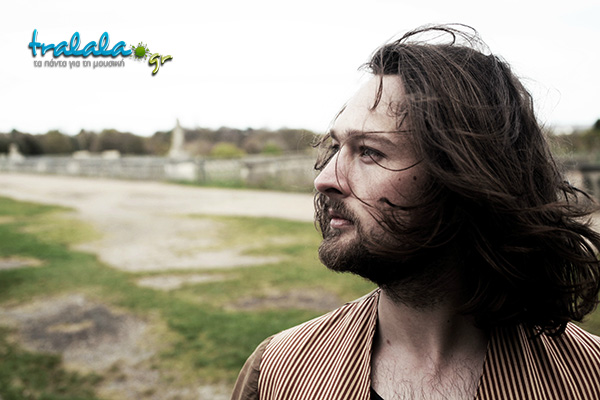 It is known that your real name is Mikey Kirkpatrick. How did you come up with the nickname "Bird Radio"? What does it mean to you?
A few years ago, I think it was in 2010 when I was just Mikey Kirkpatrick I was mainly playing the flute and I was running a production company called "Avocado music". I was very much working behind the scenes. I wasn't singing it wasn't something that I had the confidence to do at that point and I wasn't sure what my reason for singing would be or what I might be singing about. I was playing in bands a lot as a collaborator and on one point I went to perform in a collaboration and it ended up that I had to go on a performance on my own. I was going to perform with a dancer, I collaborate a lot with artists in theater and dance, so she couldn't do it and I decided to sing some songs that I have been composing in private, in my own room and not sharing with anybody. These songs were coming from somewhere very deep inside of myself and I'm not quite sure how to describe that place and so "Bird Radio" was a name I came up with very quickly. "Bird" because having played the flute since I was a child, since I was 7 years old, so obviously there you have the connection between flute and bird-songs, and a lot of my early compositions were based around flute improvisations and sometimes with birds as well. I used to go into the woods and do all these flute pieces. Then "Radio" because I was using loop pedals and effects pedals and so the word "Radio" really related to the technological side of things. And also because radio is a very interesting thing to me because it's the transceiver. It's receiving something from outside and it's also transmitting something from inside and that feels very much what it's like to be a musician.
Creating songs, lyricwise and soundwise, seems to be your personal affair. Could you imagine yourself performing other artists' songs or do you want to have total control of your creations?
I have performed some songs by other artists and I still do when I perform live. One of the songs I do is "Locomotive breath" by Jethro Tull because that was one of the songs that I heard as a kid and it really inspired me to take up flute and then the other one I do at the moment is by the band Einstürzende Neubauten and it's called "The Garden". It's quite different and it's by a band that really inspires me. Finally I do a Tom Waits' song as well and it's a new version I do for "Chicago". I think that if I'm going to perform something as a cover of another artist, the song has got to be something that I can really take on and feel like I can tell as my story. It has to appeal to me deeply on an emotional level otherwise I couldn't access the song in a way that would allow me to perform it.
Do you feel confidence about your voice and your performance right now?
It's a big question because it's been changing all the time but I can definitely say that my relationship with my voice and therefore my body has changed a lot over the last few years. It's been a necessary process for me to go on stage and I've done a lot of performing alone. When I first started I used to make my voice very thick, strong and loud more than what it was. Now, you can hear on this album, there are moments that I sing very softly and I sing quiet high as well in a way that it's not necessary technically perfect. I feel that my main goal as a musician and as a singer or storyteller is to be as honest as I possibly can and so now it's not so much that I feel confident in my voice technically but I'm more confident in the act of singing and I don't allow myself to be more vulnerable. In that way I enjoy singing more and I think I can be a lot more honest with my voice. Mainly I get too emotional and every single time I used to perform it was like that this is my last night on earth and so my last chance to say what I wanted to say and so I put everything that I have. Now I realize that it's not always necessary to give everything and actually now I'm giving more by giving less. Now I have a very different relationship with my voice.
In the past, and also in the beginning of this year, you collaborated with Chiara Ambrosio in the short-films "Time to go" and "La Frequenza Fantasma". Each of these films was a unique experience for you, right?
We did "Time to go" in 2013 and the songs were from my previous album and then for the last 4 years we worked for "La Frequenza Fantasma" which is an essay-film taking place in South Italy. It premiered in London in January and it's going to New York this month. That was an amazing experience! We did a kick-starter campaign to raise money to work with the team of people and I trained with a choreographer, someone who specializes in flamenco dance but also she works with actors a lot and I spent weeks learning to walk and how to use my eyes. It was a bit like the experience I said about singing. It was like re-discovering my body and it was like I was discovering it for the first time. It was an incredibly enjoyable thing to do but talking about confidence that was really challenging and I was very pleased with the experience and the result. Chiara is also my partner and we collaborated together for the last 5-6 years, so obviously she knows me well. We also try to push each other to our limits and I think that "Time to go" is for both of us something beyond of what we have achieved so far on the scale of the work. We went on this island in Orkney and we really took risks. We went there for 3 days and we didn't know what the weather would be or how everything would work and we tried to make it into something that is worth. For me it's like a journey from dream to trying to face reality. "La frequenza fantasma" was a completely different experience because we were going to another country. I've been learning Italian over past few years and I've been writing songs and performing in Italian and that's a whole other thing. It's a journey through a village in South Italy and has various characters. There are also some musical pieces as well.
How would you describe yourself as an artist?
I call myself a story teller who takes audiences on journeys through using voice and multiple instruments. My music is influenced by sound and music from humans across the world and other elements. If I had to be more specific I would say that I have absolute dark folk and experimental rock elements but "folk music" is a very general term. I'm inspired by everything I hear.
Which are your personal musical influences?
My big influences are Tom Waits, Nick Cave, Scott Walker, David Bowie. Earlier on I used to listen to Peter Gabriel as well and Genesis and King Crimson. I love rock, blues, classical music, electronic music… There are tons of stuff!
Turning back time, I'd like to remind you of your first steps as a street-performer in the U.K. What did the streets taught you?
You learn to listen when you're playing in the streets. You learn to listen to your environment in various different spaces. You learn to listen to the sounds of the materials so if you're playing in a tunnel for example or under a bridge and you have a very particular kind of sound, you learn to work with that sound and you allow that to influence your performance in some way. And in the same way you listen to the environment, the buildings and the space you also listen to people but obviously you have visual information from the way people respond. You can play with energy whether you're going to build tension or whether you are going to release tension.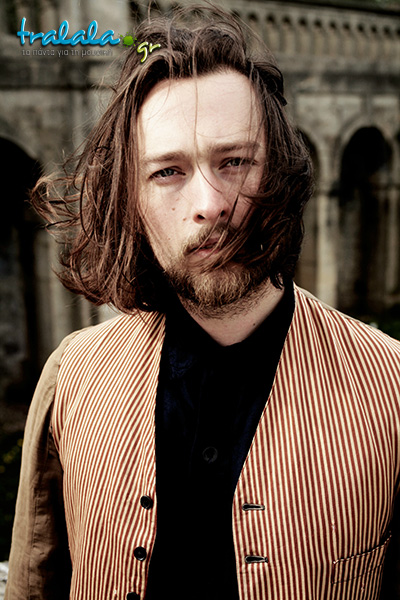 What did the contact you had with the crowd taught you?
There's also a practical element to it, that you're trying also to make money and so you have to learn how to deal with your environment in that way and sometimes you also need to build a stop so that you can try to encourage people to offer something. The other places that I have played are in the tube stations in London and that's very different cause people there won't stop because it's a very fast flowing system. There you learn how to hear the trains arriving, you learn to build a 30 seconds performance which everyone can see when they arrive, the climax is when they're getting near to the point that hopefully inspires them to give you a coin and then they move on and you can close it in some way. The truth is that you meet wonderful people in the street and it's my favorite place to perform because people are the most honest, it's also completely accessible to anybody and obviously I don't play for the money. I'm not in the right business to make money but in this way you have the possibility to encounter with beautiful people and they sometimes they come and dance or they bring an instrument and play with you etc
Could you describe a typical preparation of these performances?
Just the performance itself really. Just having a few things and ideas of what to do but the only way to learn what works and what doesn't work is when you play in the street and what space works and what time of the day works. The only way to learn it is by doing it I think.
Is it something that you would do again?
Yes and I still do it. I mean I don't do it as much as I want to but after the "Oh Happy England" promotion I think I'm going to do it again with the album songs as well. Recently I went and play outside to celebrate the launch of a friend who opened a café in Waterloo. I think that music that is technically brilliant and full of incredible musicians doesn't necessarily speak to the heart and I think that learning how to communicate with people is one of the ways you can teach yourself by playing in places like the street or like a pub. This is really challenging because people are not necessarily there to listen to you and you have to open your mouth and make yourself heard and any place like that can be very educational. I prefer performing in the streets than in bigger spaces just because it's easier to build a relationship with the space and the people in that space.
Are the streets the most challenging space you have performed so far?
Two of my most challenging experiences was at Christmas last year when I went to play for the homeless people and I played for a week in different shelters across London. There I felt that my music wasn't really important in some way because they were there to get warm clothes and food and the atmosphere could be different from shelter to shelter. There was one where the atmosphere was very quiet and delicate and so I played for a couple of hours just the flute and there in another it was more like a party-atmosphere and I used my time to give a really big performance. The other one was in Amions in France and I played in a prison which is another difficult thing and there was a strange dynamic with the prisoners while I was performing. There are also different responses culturally.
Talking about differences in responses culturally, how was your experience from the Greek audience?
I played at Six D.O.G.S. and that was an amazing experience. The response from the audience was incredibly supportive and it was like a celebration. In general music is valued differently in different cultures and you can feel that shift from town to town and especially from country to country.
I'm sure that you're aware of the socio-political situation that exists right now is Greece. Generally do these things affect you in the way you write music?
Yes in a really big way. These things generate a lot of frustration and anger. I was reading this book by an Irish writer called James Stevens and there was a quote in there where the philosopher says: "The heart has to hear first and so what the heart hears today the mind will understand it tomorrow" which means that your environment affects you and you short of feel it and you short of know it but you can't necessarily articulate it and through making music whether it's literally with lyrics or whether it's through the melodies and harmonies you can deliver it. In that way something gets communicated, something that it's connected to intuition. I can understand how politics can affect what I do and also the act of having the freedom to create and to express oneself is quiet politically important, to stand up for the right to give so much value to our intuition, to our creativity and heart.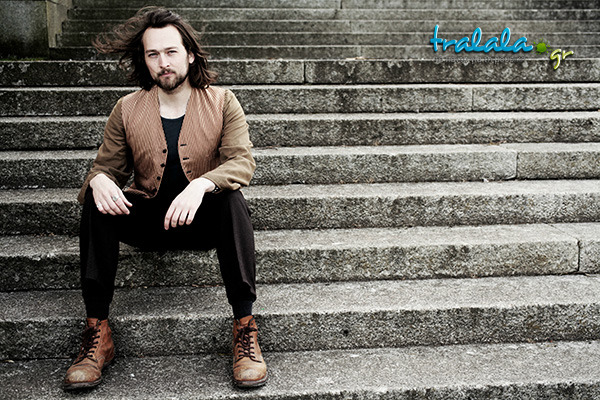 Did you have the support of the people in your close environment throughout your first steps as a musician?
Yes all the people around me have been very supportive. For example Othon with who I performed at Six D.O.G.S., Chiara and my friends and family are extremely important in both supporting and encouraging but also being honest in saying their opinion in what I;m trying to communicate with people. In terms of space, I should tell you about this place in London called The Horse Hospital. It's a venue where I did my first proper rehearsal as Bird Radio and it's a place that I come back and perform new material and try new ways of performing over the last few years. That's something I do with Chiara. It's a kind of real but safe environment where I can go and do one piece and try something completely different, just to see how it feels and it's nice to be able to try new ideas. Then the brother of a very good friend of mine gives me a space cheaply, close to where I live which is an old fire station and it's a space where I can go and rehearse also and I do that from Monday to Friday every morning. I go there for three hours and I rehearse and compose. That's also the place where I'm preparing my shows for "Oh Happy England". In that way I have a lot of friends around me who support what I do and all these things are really important.
Are you preparing a tour?
I have a tour manager for the first time which is very exciting, but talking about the system it's very difficult to get venues to take the risk because I'm not that well known and this show I've prepared for "Oh Happy England" has more musicians and since now I've been touring solo so it's a bit more expensive for venues to book it.
What is your personal motto or anything else in general that gives you inspiration to move on?
I don't have a moto per say. It's really what I've been saying which is I'm striving for honesty and presence. That's my main focus in all aspects of life and that's what affects my music in a big way. There so many questions to ask and that's something that constantly helps me to move on.
That was it. Mikey Thank you so much for this interview.
I really enjoyed talking to you Thodoris.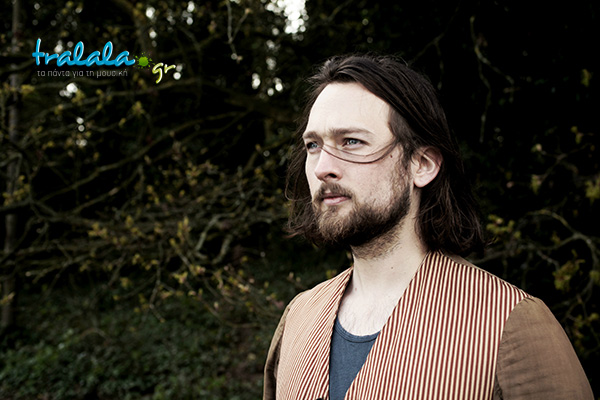 "Oh Happy England" is available by Cherry Red Records.
Bird Radio's official website 
Bird Radio's official social network pages:
Facebook, Twitter
Interview/Transcription/Translation: Thodoris Kolliopoulos
Questions: Elektra Limniou
Photos: Chiara Ambrosio
Special Tanks to: Matt Ingham, Elektra Limniou and Mikey Kirkpatrick
---
Διαβάστε επίσης