Interview | Anastacia: "I knew what the title of my latest album means in your language beforehand"
Posted On 11 Ιουνίου, 2015
---
Of course the pressure I received from the moment that the trailer of this interview appeared in tralala.gr 's social medias, in order for me to reveal even some bits of her answers were quite intense, but at the end I didn't do it! It was right then when I realized how much the people in our country love her and that this interview would most certainly stigmatize me! Long story short, what I feel lately about this interview could not be expressed better than the words in her own lyrics: "All my life I've been waiting for you to bring a fairytale my way"… !!!
Ladies and Gentlemen I present to you, the unique Anastacia …
Anastacia welcome to tralala.gr! It's our honor to have you! What have you been up to, lately?
I have been running around the globe touring my Resurrection 2015 tour, I just got back from my first ever tour in Australia, So FUN!!
Are there any plans to release any new material soon?
Absolutely!!! I hope to head into the studio after my 45 tour date this summer
Your name in Greek means "Resurrection" just like the title of your latest album. Did you also feel "resurrected" with this album?
Yes, this period of time creatively and personally felt like a resurrection….I knew the title of the album before I wrote any of the songs and I knew what it means in your language too!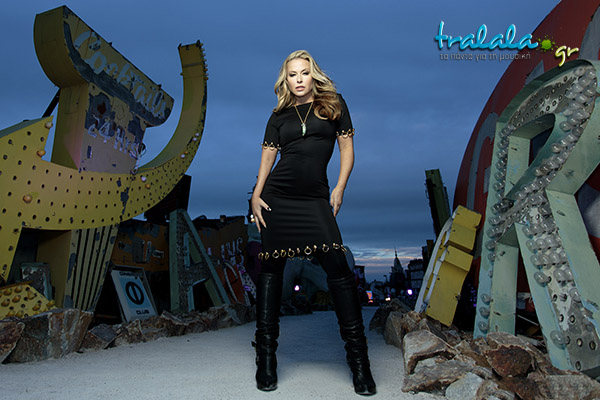 Each song from the album "Resurrection" has its own message or at least that's what I realized while listening to it. Which song(s) form this album stand(s) out for you and why?
Ohhhh that is always such a hard question, like asking a mom who is their favorite child!! Ok, what always stands out is the song Pendulum because I just got the call from my Dr letting me know that the cancer was back and now in the other breast. My co-writer wanted t cancel our writing session and I said ohhh please NO, I need to be in LIFE not the prospect of death… AND we wrote "Pendulum" that day so it holds a special place in my history and memory.
Through your overall discography, is "Resurrection" the album that represents you as an artist the most?
Hmmmm, Well In my current life yes but I could say that for all my albums, even Heavy Rotation which was a heavier label influenced album, it was all the roadmap to myself and the fact that I am ever evolving. What actually helped me feel solid in my "sound" was doing the cover Album titled It's A Man's World….Doing those heavy hitter rock songs was the biggest gift to helping me find me.
The music and the lyrics of your songs are most oftenly particularly dynamic. Do you gain power through your own songs?
Absolutely!! Especially when I am performing them, singing them to a crowd allows me to experience the worlds, rhythm and impact alongside them which gives me a deeper way to access my own lyrics
As you mentioned before, in 2012 you released the album "It's a man's world" which contained covers of various big rock hits. Are there any songs by other artists that you would like to cover in the future?
Gosh, I do not have a list per say, I had a great time and also felt wonderfully challenged in my artistry to sing other peoples songs so if this opportunity presented itself again, I would be honored!!
Which are your personal musical influences?
I am not sure I have any influences. I admire many many artists from Barbara Streisand, Elton John, Black Keyes, Taylor Swift… I love voices and I LOVE lyrics so it has a wide rainbow of tastes and sounds for my eclectic ear.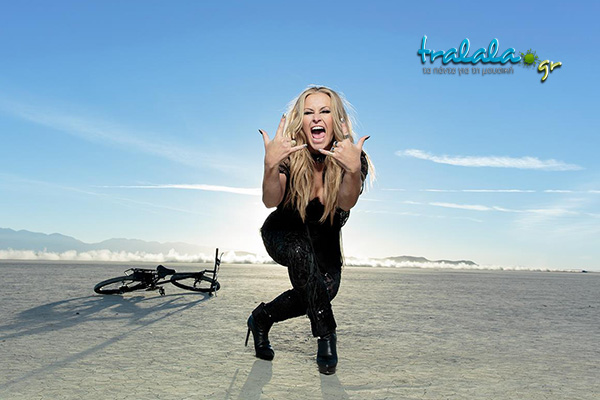 After so many years of career, we can say that whenever we hear something new from you, we immediately understand that it is "Anastacia". This is something that only a few artists can accomplish. How do you feel about that?
It has taken me probably over 10 years as an established artist to be able to listen to my own voice without a bit of that typical Ewwww that most people feel even listening to their own speaking voices…BUT, I have come to hear my voice as unique and actually during "It's A Man's World" recording the covers of these amazing bands and men singing, when I heard my voice to these songs, I was able to hear the unique quality that my sound has and YES, I do things with my voice that when someone hears it, most know it me.
Your first album "Not that kind" came out in 2000. After 15 years of a successful career and discography, do you think that over time it is always easy to release new material?
In this new world of music, that is a heard question to answer..I don't think its hard to release new material BUT it is much harder to get this material on radio and supported by the media…This business is so deeply and densely populated and so many music formats no longer exist that it is more difficult to get people to hear the new releases if you are not the chosen few that get the radio rotation
Therefore when creating a new album, what is the most pleasant part for you and why?
The whole process is pleasant, it's like child birth, every part of the child growing is special and no less wonderful than any other part of the whole beautiful process
What do you think is the right "recipe" to create a smash-hit?
I really have no clue…I write from my heart and soul. I have been very very lucky that many of these songs were popular. I also have songs I feel were "hits" and never released as a single because the record company did not feel the same…so I have NO clue!!
How important is it for you to have good relationships and chemistry with your colleagues? Can you work with people with whom you have nothing in common, besides music?
I have a GREAT team of people who work around and for me. As far as working creatively with other artist and writers, I am usually connecting with them for a creative purpose so it is not about creating a new best friend; it is about creating an experience that hopefully brings enjoyment to the listening audience and fans.
In the past you have collaborated with a lot of big names of the musical industry like: Michael Jackson, Luciano Pavarotti, Paul McCartney, Bono, Celine Dion, Beyonce, Eros Ramazzotti and many more. Which collaboration stands out for you the most and why?
WOW, It always brings me such gratitude when I get reminded of the amazing artists I have been able to work with!! You left off the most special collaboration I did and very early in my career…Elton John!!! He invited me to sing with him on his song "Saturday Night's Alright" at Madison Square Garden in NYC in 2000. It was and still is one of my most cherished memories!!
Are there any other artists that you would like to collaborate with in the future?
Black Keyes, David Grohl from Foo Fighters, Anne Lenox, Imagine Dragons, Kelly Clarkson, Pink….to name a few.
How easy is it for you, your global success? Were there any moments that you said "I can't take it anymore"?
I think every human regardless of what they do for a job has moments of "I can't take it anymore"…..so, as a human, yes, that has happened but NEVER in any way did I feel like I wanted to not be a singer, not perform, not write and create songs….
What gave you the strength to continue?
I am really not sure. I have always had this way of moving through life and not around life…SO, whatever I have been faced with, I have always just kept moving forward and so far so good!!
In 2012 you starred in the film "All you can dream"! How was that experience?
I only shot for two days and really could not consider this much of an acting experience. It was a labor of love for all and I was happy to be a part of this sweet movie
Could you imagine yourself as an actress?
Not really. I have so much singing in me left to do that I prefer to focus on the singing, performing and touring that I am still able to do.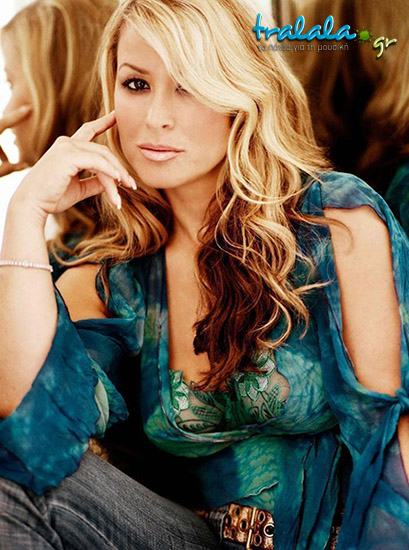 Soon your summer tour in Europe is about begin. Unfortunately we will not have the luck to see you up close, despite the fact that there is a very passionate audience here waiting for you. Should we expect a special appearance from you in Greece in the near future?
I keep my fingers crossed daily that I will have the opportunity to come to Greece!!!! I miss this country and the fans!!
In 2010, because of an unpleasant fact, your appearance in Eurovoice Song Contest was canceled and I personally feel very sorry about that beacuse I was there expecting to see you. However what was your general impression of our country and of Greek people?
I LOVE LOVE Greece and the people!! The heart and Kindness of this country. I love the energy and aliveness of the culture!! And it is spectacularly beautiful!!
In November 2010 you performed in the occupied territories of Northern Cyprus which is something very rare to happen. How did you feel about that? Were there any obstacles?
This was a private event so I was not necessarily there to be any kind of spokes person for what this meant. It was smooth and professional atmosphere
Do you keep in touch with your fans?
Of course I do!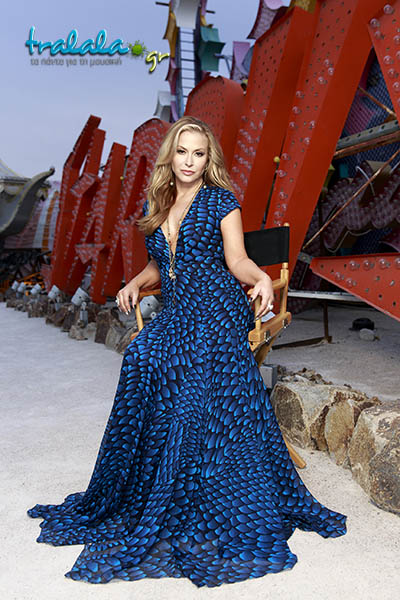 Ιn what ways?
Twitter twitter twitter is my daily way to connect and YES, I do all my own Tweeting!! Also when I do meet n greets for groups of fans before the show, I love this intimate time with them!!
In the past you did not hesitate to talk openly about your health problems and therefore I congratulate you! You inspired so many people with your positivity. What is your message to the people that are facing similar health problems?
Keep good people around you, do not walk through any of the process alone AND keep looking forward and up, so much healing is possible when we just keep our eyes away form the darkness we seem to be in
What is your message to the Greek fans and to your fans around the world?
This is a wonderful, intense and challenging time and thank goodness for music!!! The Universal way to feed our souls, give us strength and hope for better tomorrow's!! My song called "Stay" on the Resurrection album was about my own personal need to declare that I was not going to be taken by this cancer and that I intended to not just stay BUT to take the beauty of life in all its many different flavors and experiences and see the JOY in all of the ups and downs I might face and I wish this for all!!
That was it! Anastacia thank you so much for this interview. Wish you all the best!
Thank you too Thodoris! Bye!
Interview: Thodoris Kolliopoulos
e-mail: [email protected]
Questionnaire: Elektra Limniou
Special Thanks to Vikki Josephs and Elektra Limniou!
---
Διαβάστε επίσης